INQ is a personalized robo-advisor platform, designed for investors in today's tech-forward generation. A dedicated division under the Equinum house, INQ embodies our mission to democratize wealth preservation and growth with powerful, intuitive tools that empower the novice and experienced investor alike.

Behind the INQ product lives the pursuit of long-term growth: We believe you can start anywhere, by using the right tools and advice to grow your very own high-performance portfolio.
Millionaires are made.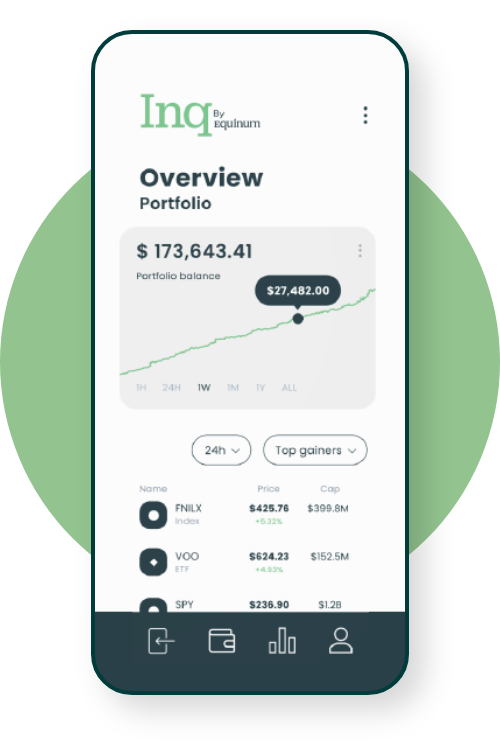 Our second-generation platform.
For the next-generation investor
Designed by the financial minds behind Equinum, INQ harnesses automated technology to build and maintain an investment portfolio perfect for your long-term goals.
Your mind
at ease
Access your portfolio, and add funds,
at any time from anywhere.
Your wealth
on autopilot
Every dollar is auto-rebalanced, so you never lose
a minute in the market.
Design for
your goals
We recommend tailored-made portfolios geared
to your risk tolerance and goals.
A penny saved, a
penny compounded
Enjoy lower management fees— so
you can reinvest every penny saved